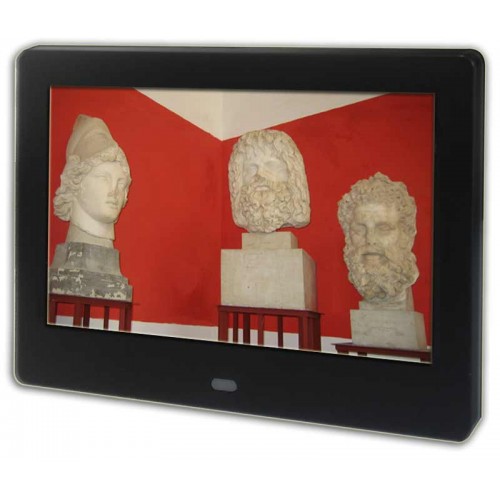  
Part Number: DAS7M
The DAS7M is a 7-inch fully enclosed LCD display with integrated motion sensor for low cost digital advertising. This LCD ad monitor comes with an 1024x600 LCD/ LED panel, optional internal memory and supports video playback and slideshows of JPEG images.
Designed for retail advertising, this motion sensor activated monitor has an internal media player with auto start feature, AC power plug, speakers and mounting holes on the back. It comes complete with a high quality LCD panel that assures a crisp and bright image playback of your advertising video.
This model does not have battery power capability and has an optional SD card input for playback of digital media.